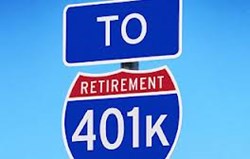 New York, NY (PRWEB) February 22, 2014
IRA Financial Group, the leading provider of self-directed retirement plans, announces the introduction of the one-day set-up solo 401k plan solution for sole proprietors and small businesses owners. The one-day solo plan set-up will allow plan participants to rollover former employer retirement funds as well as IRA funds to a self-directed retirement plan tax-free and penalty-free. The one-day set-up plan solution is designed specifically for individuals who have left their former employer in order to establish their own business and wish to rollover the retirement funds into a new retirement plan without delay. The one-day solo 401(k) plan set-up program is perfect for retirement investors looking to get quick access to their retirement funds to make investments, such as real estate, quickly and without custodian consent," stated Susan Glass, a retirement tax specialist with the IRA Financial Group. "IRA Financial groups self-directed plan will allow plan participants make traditional as well as non-traditional investments, such as real estate with the retirement funds as well as borrow up to $ 50,000 tax-free for personal or business use, stated Ms. Glass.
IRA Financial Groups self-directed solo 401K Plan is a cost effective retirement plan that was designed specifically for the self-employed or the small business owner with no employees. IRA Financial groups solo 401K plan, also called the individual 401K or self-directed retirement plan is a retirement plan designed to maximize contributions and be less complex and less expensive to maintain than a conventional qualified retirement Plan. With IRA Financial Group's plan, a participant can make high contributions up to $ 57,500 borrow $ 50,000 or 50% of his or her account value, and make real estate and other investments tax-free and without custodian consent.
With IRA Financial Groups one-day set-up solo 401(k) plan solution, as trustee of the plan, the plan participant will have the ability to make traditional (stocks, mutual funds, etc) as well as non-traditional investments (real estate, precious metals, tax liens, private businesses, etc) tax free and without requiring the custodian consent. Furthermore, IRA Financial Groups solo plan account can be opened at any local bank or credit union.
The IRA Financial Group was founded by a group of top law firm tax and ERISA lawyers who have worked at some of the largest law firms in the United States, such as White & Case LLP, Dewey & LeBoeuf LLP, and Thelen LLP.
IRA Financial Group is the market's leading solo 401k plan provider. IRA Financial Group has helped thousands of clients take back control over their retirement funds while gaining the ability to invest in almost any type of investment, including real estate without custodian consent.
To learn more about the IRA Financial Group please visit our website at http://www.irafinancialgroup.com or call 800-472-0646.