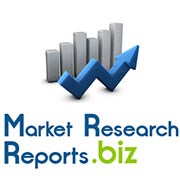 Albany, NY (PRWEB) November 26, 2013
China Tourism Industry Report, 2013-2017
China tourism market has gained momentum in recent years, with the CAGR of 26.2% between 2009 and 2012. In 2012, the revenue in China tourism industry approximated RMB2.6 trillion, up 15.1% year-on-year.
China is at the turning point for economic restructuring and upgrading, leading to the economic growth slowdown but still in a robust way. Coupled with the improvement of national income level, the tourism industry of China witnesses consolidated growth, with the estimated revenue in 2013 growing by 14.3% year-on-year.
To check out the complete table of contents, visit: http://www.marketresearchreports.biz/analysis-details/china-tourism-industry-report-2013-2017.
Domestic Tourism Is Of Absolute Dominance
China tourism industry is made up of domestic tourism, inbound tourism and outbound tourism. Of these, domestic tourism is of absolute dominance in terms of either population or revenue. In 2012, the population of domestic tourism stood at 2.957 billion person-times, accounting for 93.2%, with the revenue hitting RMB2.2706 trillion or 87.8%. It is estimated that the number of domestic tourists in 2013 will claim 3.275 billion person-times, standing at 95.3%, with the targeted revenue increasing by 15.4% year-on-year to RMB2.62 trillion.
The Number of Star Hotels Demonstrates Shrinkage, while the Number of High-End Hotels Continue Expanding
In 2012, China had a total of 24,900 travel agencies with a year-on-year increase of 5.3%. In 2007-2012, the number of travel agencies in China witnessed stable growth momentum, with the CAGR of 4.8%. In particular, the number of star-class hotels saw a CAGR of negatively 3.5% from 2007 to 2012, three-star hotels 5.9%, four-star hotels 10.5%, and five-star hotels 13.9%.
The report touches on 20 major tourism enterprises, of which, three ones specialize in hotel running, one mainly involves in cruise business and the other 16 ones feature tourism industry. In 2012, the top three tourism companies by revenue came to Overseas Chinese Town (Group) Co., Ltd., China International Travel Group and China CYTS Tours Holding; the top three ones by net profit margin were as follows: Lijiang Yulong Tourism (33.2%), Emei Shan Tourism Company Limited (19.9%), Overseas Chinese Town (Group) Co., Ltd. (18.2%).
Click Here To Download Detail Report: http://www.marketresearchreports.biz/sample/sample/179324
In 2013Q1-Q3, the top three by revenue in the ranking list remained unchanged, but the top three ones by profitability made a change with Emei Shan Tourism Company Limited losing out to Dalian Sunasia Tourism Holding Co.,Ltd.. In 2013, the three- Overseas Chinese Town (Group) Co., Ltd., Huatian Hotel Group CO.,LTD and Dalian Sunasia Tourism Holding, experienced a year-on-year sharp rise of 66.7%, 24.8% and 17.6%, respectively. By contrast, another three ones, including XI'AN Tourism (Group), Guilin Tourism Corporation Limited and Wuhan Sante Cableways Group -witnessed the worst business performance in the same period, making them become the only three industrial players suffering severe losses.
To Buy The Copy of This Report Visit: http://www.marketresearchreports.biz/analysis/179324
The report highlights the followings: