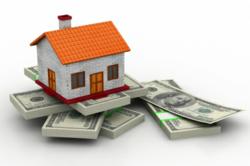 (PRWEB) June 27, 2013
Private Money Exchange Affiliate, shcainfunding.com has announced. We have many more Lenders than borrowers. With interest rates at an all-time low, private lenders have discovered the advantages previously held by Banks. By becoming the Bank, they are seeing profits, large enough to bring their savings and retirement accounts back to pre-crash levels. This has created a terrific opportunity for Real Estate Investors, with less-than-stellar credit. Private Money Exchange looks at the Deal. They perform excellent Due Diligence. In general, if they reject your deal, you should breathe a sigh of relief. You have just been saved from a bad deal.
If you are a Real Estate Investor looking for Funding, why would you want to borrow from Private Money Exchange instead of a Bank? After all, Banks charge very low interest rates. Unfortunately, very few investors qualify for those loans. PME places their emphasis on the deal. Banks, on the other hand, are more concerned with Credit Scores. (Are you still recovering from the Real Estate meltdown?) Also, Banks take months to make a decision. In a competitive market, this factor can cause you to lose a good deal. You can never discount the advantage of having expeditious financing. Working with an individual investor is always simpler than working with an Institution, bound by Federal and State Regulations.
On the other hand, if you are an individual who is invested in stocks, bonds, and CDs and are unhappy with your returns in these vehicles, Private Money Exchange will provide the answer to getting higher returns, while still providing investment choices in safe, passive investments. Since these loans are generally for a short term, the Borrower is willing to accept a higher interest rate. In addition, you can structure the loan for your convenience. You can also decide how much to invest at any time. Only you know what would meet your comfort level. Since all investments are for rental properties, they range from small single family residences to large apartment complexes and commercial units. When you have determined how much you want to invest, you can contact Private Money Exchange to discuss your preferences: term, interest rate, single family, multifamily, commercial, location. They can probably match all your choices.
Once youre comfortable with private mortgages as a suitable investment for your portfolio, you have to decide how much involvement would suit you. In general, I prefer to let professionals handle what they do best. I would never try a case, since I am not an Attorney. Nor would I perform surgery, since I am not a Surgeon. By the same token, I would not be comfortable vetting a borrower, underwriting a loan, and servicing the monthly payments. These are all best left to professionals.
Fortunately, I have found the best source for these done for you deals. Simply go to: http://www.shcainfunding.com and click on the Private Money Exchange Logo or go directly to http://www.privatemoneyexchange.com/scain.