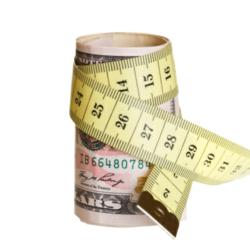 New York, NY (PRWEB) December 07, 2012
In a recent Profit Confidential article, contributor and financial expert Mitchell Clark reports that, while the stock market just recently bounced back from an oversold position, earnings growth is expected to be flat for the fourth quarter, the eurozone is in recession, Germany expects a tough 2013, and there is the prospect of new austerity measures in both Europe and the U.S. Offering his expert opinion, Clark suggests that this doesnt bode well for fourth quarter 2012 and fiscal year 2013, as there arent too many reasons why the stock market should go upward.
In the article Get Ready for a Zero Return Stock Market in 2013, the Profit Confidential expert notes that some corporations increased their dividends this year, but he believes more are choosing to buy back their own shares instead.
This means that investment capital is not being reinvested in a new plant, equipment, or employees, and shareholders arent really getting ahead, reasons Clark Its kind of like a corporation implementing its own austerity measures, while trying to keep shareholders happy.
Clark also believes that a lot of corporations are using this environment of artificially low interest rates to borrow money from the bond market to repurchase their own shares on the stock market.
The interest rate cycle does favor equities at this time, but its a pretty good bet that interest rates arent going to go down any further, states Clark, warning of the very high investment risk for stocks in the current market.
While the Profit Confidential expert believes that the annual deficit calls for austerity measures in the U.S., he concludes that new austerity measures mean the country risks falling back into recession.
Austerity measures are a double-edged sword; they are required, but in a reasonable way, states Clark. With the prospect of new austerity measures in both the eurozone and the U.S. in 2013, dividends will likely be the only investment returns from stocks.
Profit Confidential, which has been published for over a decade now, has been widely recognized as predicting five major economic events over the past 10 years. In 2002, Profit Confidential started advising its readers to buy gold-related investments when gold traded under $ 300 an ounce. In 2006, it begged its readers to get out of the housing market…before it plunged.
Profit Confidential was among the first (back in late 2006) to predict that the U.S. economy would be in a recession by late 2007. The daily e-letter correctly predicted the crash in the stock market of 2008 and early 2009. And Profit Confidential turned bullish on stocks in March of 2009 and rode the bear market rally from a Dow Jones Industrial Average of 6,440 on March 9, 2009, to 12,876 on May 2, 2011, a gain of 99%.
To see the full article and to learn more about Profit Confidential, visit http://www.profitconfidential.com.
Profit Confidential is Lombardi Publishing Corporations free daily investment e-letter. Written by financial gurus with over 100 years of combined investing experience, Profit Confidential analyzes and comments on the actions of the stock market, precious metals, interest rates, real estate, and the economy. Lombardi Publishing Corporation, founded in 1986, now with over one million customers in 141 countries, is one of the largest consumer information publishers in the world. For more on Lombardi, and to get the popular Profit Confidential e-letter sent to you daily, visit http://www.profitconfidential.com.
Michael Lombardi, MBA, the lead Profit Confidential editorial contributor, has just released his most recent update of Critical Warning Number Six, a breakthrough video with Lombardis current predictions for the U.S. economy, stock market, U.S. dollar, euro, interest rates and inflation. To see the video, visit http://www.profitconfidential.com/critical-warning-number-six.